Empowering a trailblazing organization with life-saving tools and resources
PCADV
Pennsylvania Coalition Against Domestic Violence (PCADV) is a statewide organization with an ambitious goal: to end domestic violence in Pennsylvania. They are the first in the nation to unite local domestic violence programs to provide safety and rehabilitation to victims of abuse.
Unfortunately, PCADV's website didn't reflect the passion and professionalism of their organization. It was incredibly difficult for member programs to navigate and use as a resource for their clients — so they didn't. Although PCADV offers a wealth of information to help victims find safety and equip their advocates to guide them, people were avoiding PCADV's website. It had also become a maintenance nightmare for internal staff, leading to an abundance of outdated content.
Looking Back to Move Forward
We knew we had to build a site that could grow with PCADV, their initiatives, and their member program needs. To do this, we interviewed several PCADV leaders and local domestic violence program employees. We learned that even though perceptions of PCADV had improved over the past two years, their website was still an ineffective tool for member programs. Despite PCADV's best intentions, they were locked into a proprietary CMS that was making it impossible for them to improve their user experience.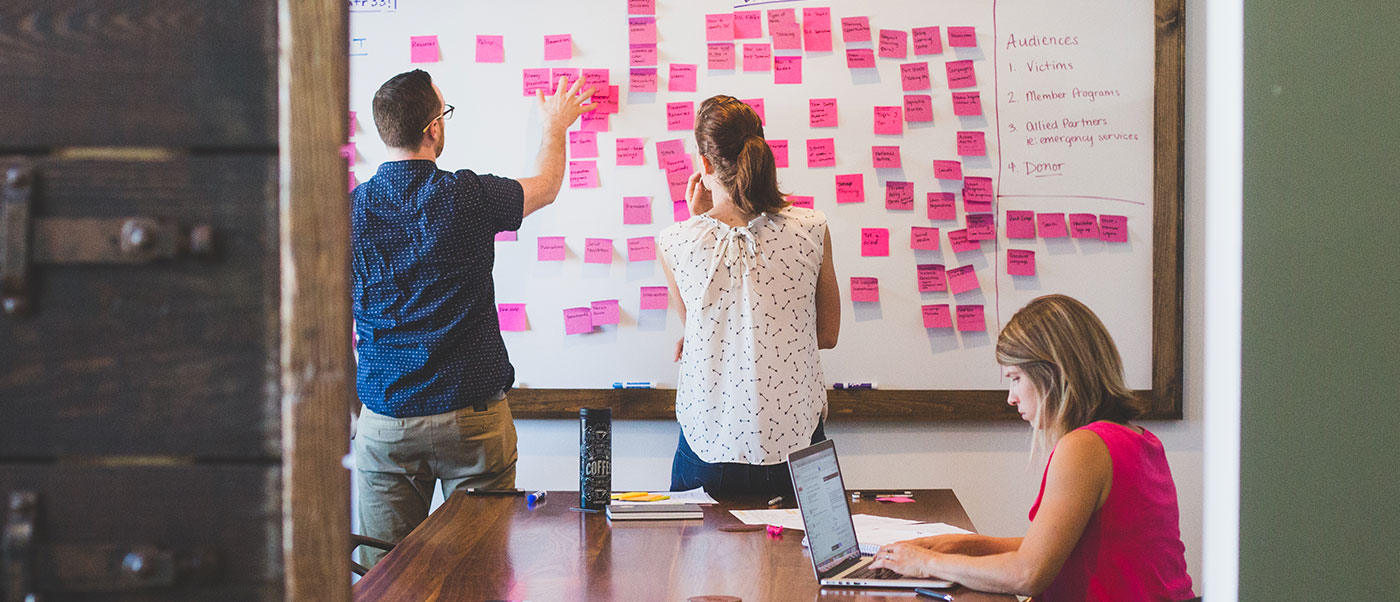 To kick off this project, Infantree performed holistic analytics and SEO audits to identify the best content to help member programs and domestic violence victims find the resources they need. Our team hosted a card sort workshop with PCADV to identify site goals, critical content, and initiatives. Together, we found an effective user flow that performed well for each of PCADV's primary audiences during usability testing — a critical step to ensuring easy content discovery in complex and stressful situations.
Collaboration: Two Teams, One Lofty Goal
There's a certain weight that comes with a project that requires designing a "Safe Escape" button — quickly redirecting a user to an inconspicuous site in case their abuser walks in. The gravity of these dangerous situations wasn't lost on us. The new design system was a close collaboration between Infantree and PCADV's communications team.
Before a single artboard was created, both teams assembled for our Visual Language and Archetype workshops. These two workshops are staples in Infantree's process and serve as springboards into the project, and constant anchors throughout. They align the various visions, expectations, and voices within a business, and are pivotal to our team providing holistic branding that looks, sounds, and delivers with passion and clarity.
The Infantree team felt like an extension of our internal team. I always felt there was mutual respect and not competition, and that the Infantree team challenged us to think about things differently, but ultimately trusted our team to know our work best—there was never a sense of outside agency elitism. The whole process was easy, thorough, and fun!
Creating an interface that provides comfort, reassurance, and could even save a life
Content Strategy Meets Trauma-Informed Writing
One of the most extensive tasks included filtering through hundreds of existing documents for up-to-date information, prioritizing resources, and maintaining a consistently professional and relatable tone. While the Infantree team specialized in guiding PCADV through content outlines and strategy, their communications team specialized in trauma-informed writing — both critical parts of effective communication in potentially tumultuous situations.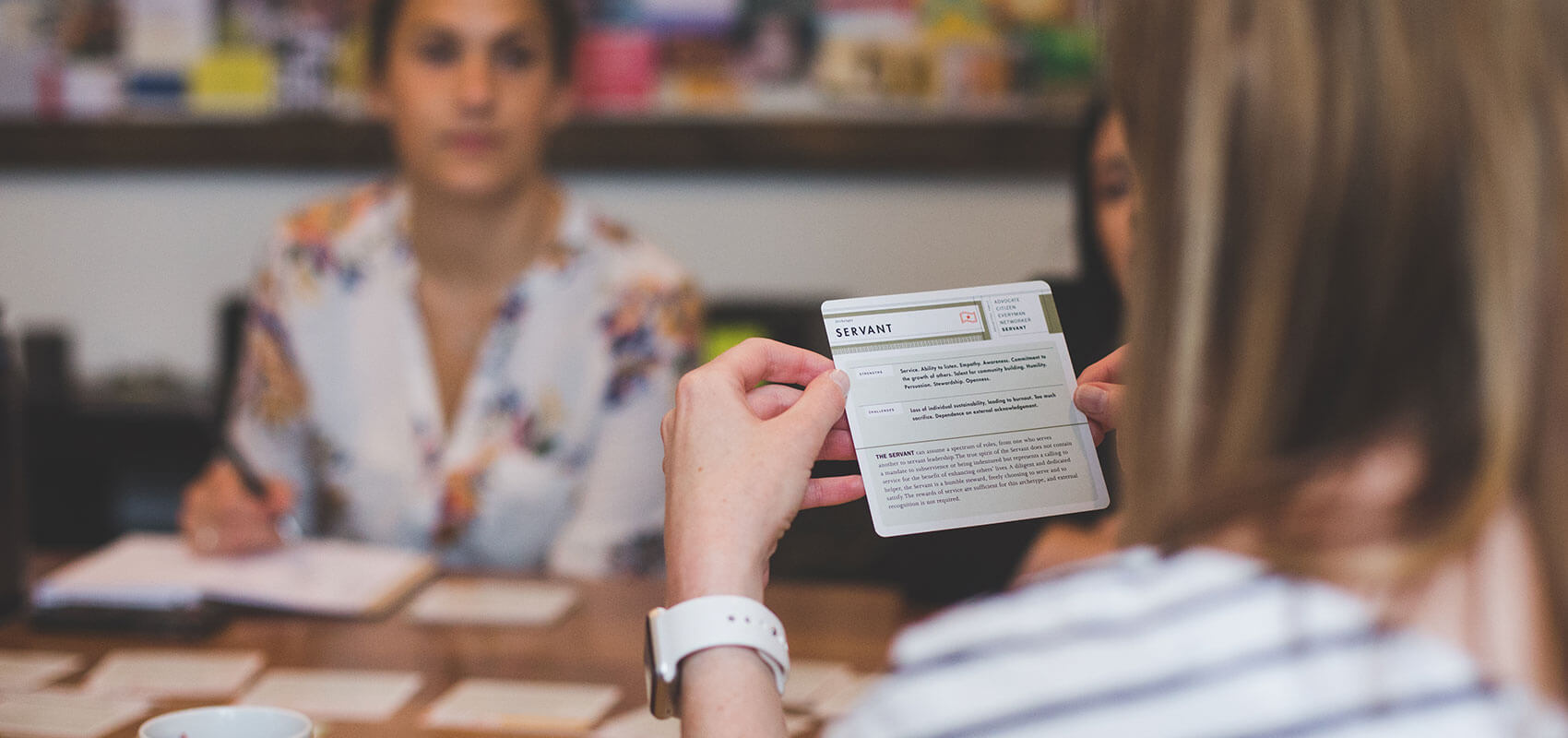 A Flexible, Manageable Design System
In turn, the new design and content management system needed to accommodate robust information, campaigns, and a growing list of resources over time. Leveraging the new Gutenberg editor in WordPress gave PCADV a flexible editing experience that could grow based on the needs of each unique page, while maintaining a consistent design system and ensuring the site's structural integrity in the coming years.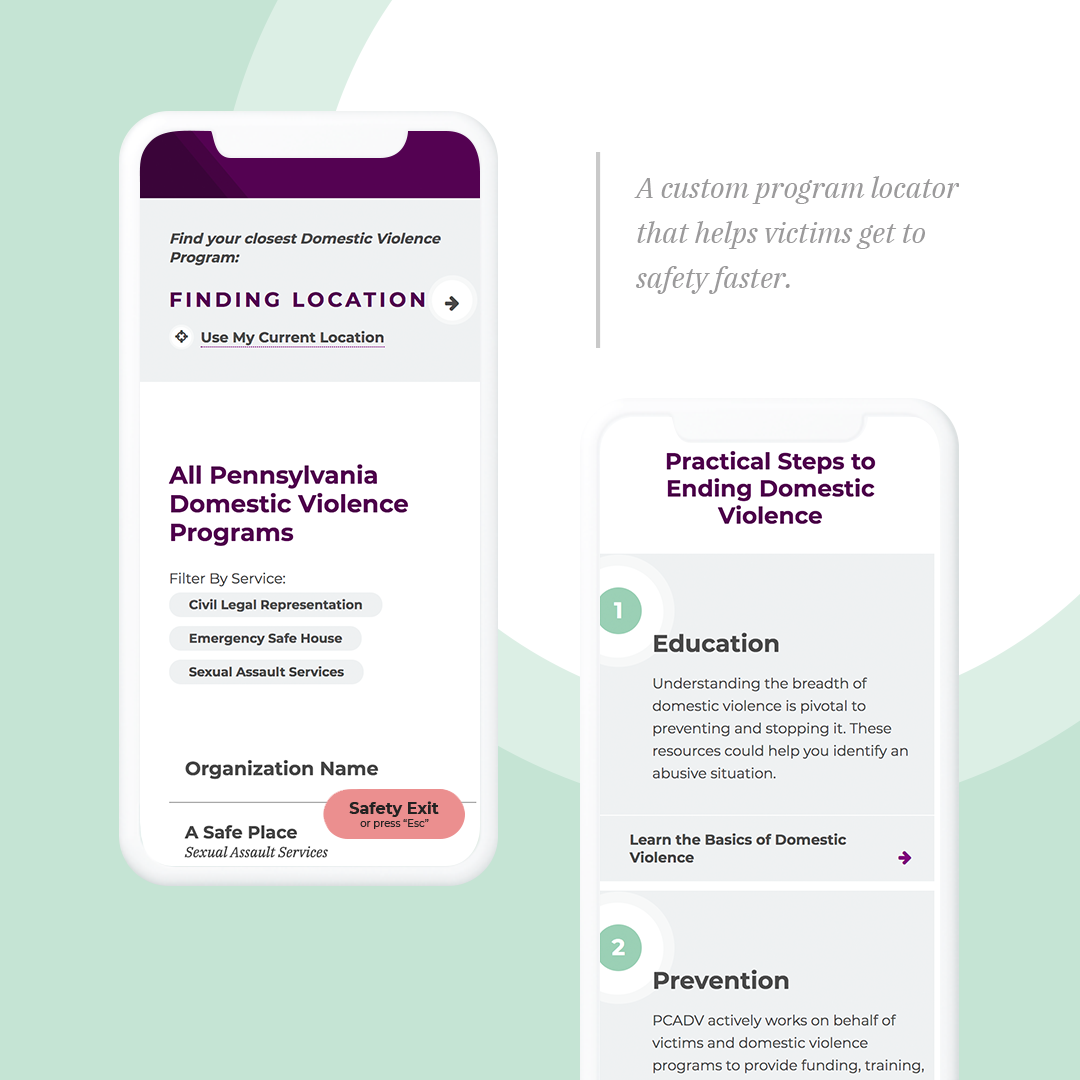 Key Tools to Help Victims Find Safety
Two significant hurdles for victims of domestic violence are identifying they are in an abusive relationship, and then finding the help they need to leave safely. To address these issues, we created a local domestic violence program locator that can identify a victim's closest program, as well as a custom identification quiz ("Is This Abuse?").
Results Worth Celebrating
We've been thrilled with the initial results since the launch. In its first three months, PCADV's new site has seen: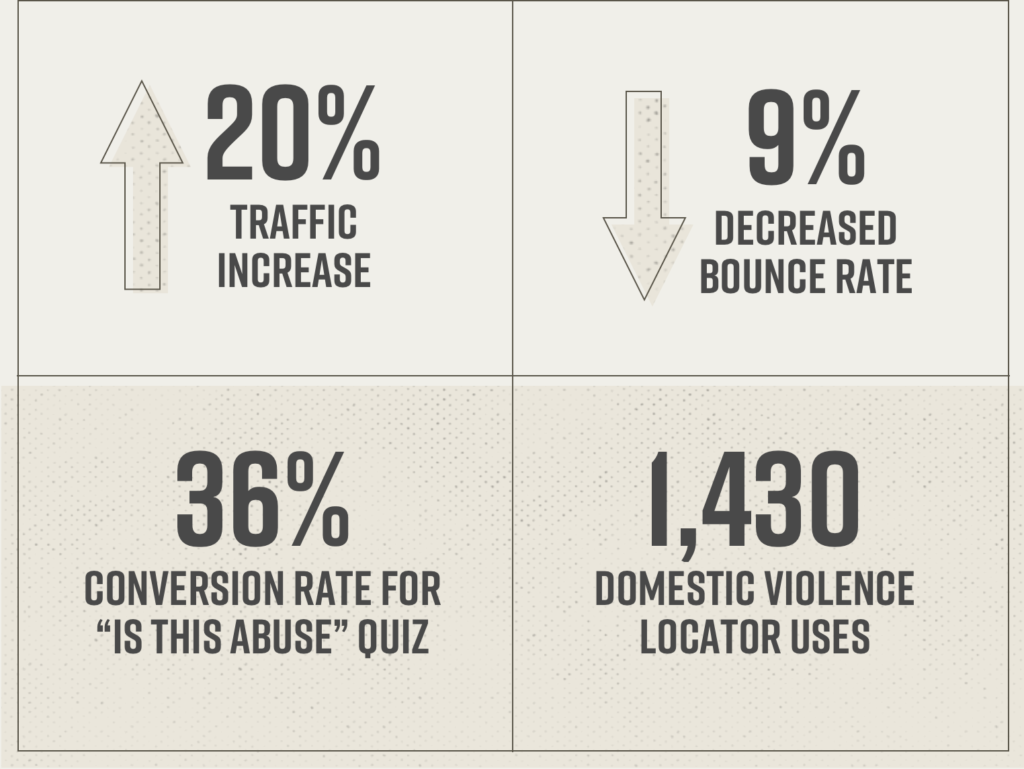 We have been honored to partner with PCADV on this incredible project and wish them the greatest success in accomplishing their goals.
I've worked with many outside agencies throughout my career and this work has included a number of website redesigns. The experience of working on these projects with the Infantree team far surpassed any I have ever had with an outside agency. … it also helped to cement the fact that Infantree was absolutely the right partner.