Packaging
We'll design your packaging to stand out on the shelf—with careful attention to how customers will interact with every box, can, and container as part of a larger brand system.
Advertising
While branding and advertising are separate disciplines, neither does much good without the other. So we embrace both—helping the brands we've developed tell their stories and introduce their products in interesting ways.
Digital
Digital marketing can go from data-driven to soulless in a blink. Thankfully it doesn't have to. We partner with digital marketers who can boost click-through rate with the best of them while also supporting your brand in the long term.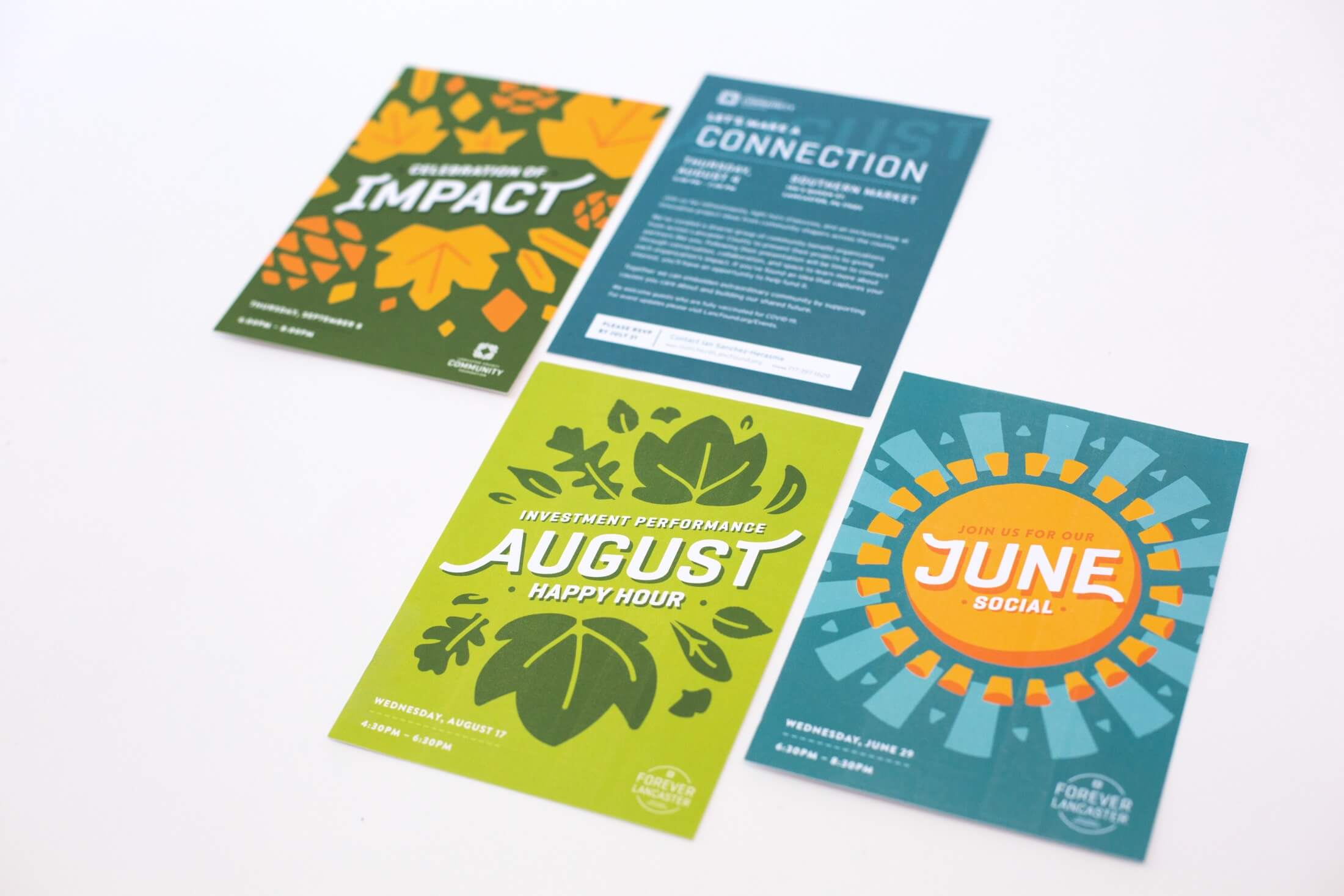 Additional support services:
Design
Copywriting
Illustration
Video

Your Support Team
Liz Rosenfeld

Account Manager

Blake Embree

Senior Designer

Caroline Long

Writer

Taylor Ungureanu

Designer

Fiona Leabhart

Production Manager

Laura Burkholder

Office Manager
Frequently Asked Questions
We do. Usually, retainers make the most sense after a client has already gone through a strategy or identity project. They're structured around what serves your needs and works for both of our teams, with hours usually budgeted monthly or quarterly for projects and deliverables you know to expect. This covers time for meetings, planning, communication, and creative work.

We're a design and branding agency, which means we specialize in strategy, graphic design, writing, and building websites. Marketing agencies focus less on brand creation and more on implementing tactics like PPC advertising, content marketing, eblasts, media buys, PR, and social media.

Often, clients need both kinds of help. That usually means that, after we set the brand strategy and identity, we'll work with a marketing partner to make sure the new brand is reaching the right people. For example, we may write and design a digital ad for a marketing agency to deploy and track.

Most of our client relationships fall into one of two categories. The first is shorter-term and project-based, which usually includes research, strategy, and the creation of a new brand identity. For companies who have internal marketing teams, our goal is to arm them with the tools to use their new brand consistently and effectively. Once we've accomplished this, our work is largely done.

The other kind of relationship often starts the same way (with research, strategy, and a brand identity) but tends to be more ongoing. For companies without the internal team to steward their brand, we'll launch and maintain the new brand for them. This entails regular meetings and ongoing strategic direction from Infantree. The relationship often lasts for a year or two, until the client has grown large enough to handle ongoing work in-house.

After well over a decade, we've done a little bit of everything. But the spaces we know best include outdoor living, food and beverage, direct-to-consumer, hospitality, and the nonprofit sector.

We're not PR experts or media buyers. We don't do personal branding, event planning, or TV commercials. However, we have some great partners we can tap (or refer you to) to help cover some of these services.

Absolutely. Having a chat to find out whether we're a good fit is completely free, and we won't ask you to sign or commit to anything.