A purposeful brand transformation
Passenger Coffee & Tea
Brands evolve over time. Sometimes a change in leadership results in a new vision, or a brand introduces products or services that allow them to enter a new market.
There are many factors that require brands to rethink their strategies, but few agencies have the opportunity to be part of both the creation of a brand and its metamorphosis. Passenger Coffee & Tea and Infantree are on that journey together, and the results create a story worth sharing.
A Coffee Brand That's Going Places
Captains of Industry
Crystal Weaver founded Passenger Coffee in 2013. As a longtime entrepreneur, she envisioned creating an exceptional roaster that supplied both her growing hospitality businesses and other cafes across the country. When we began working on Passenger's initial brand development, the visual direction was inspired by a working class, industrial vibe that fit seamlessly with the aesthetic of their new roasting facility in Lancaster.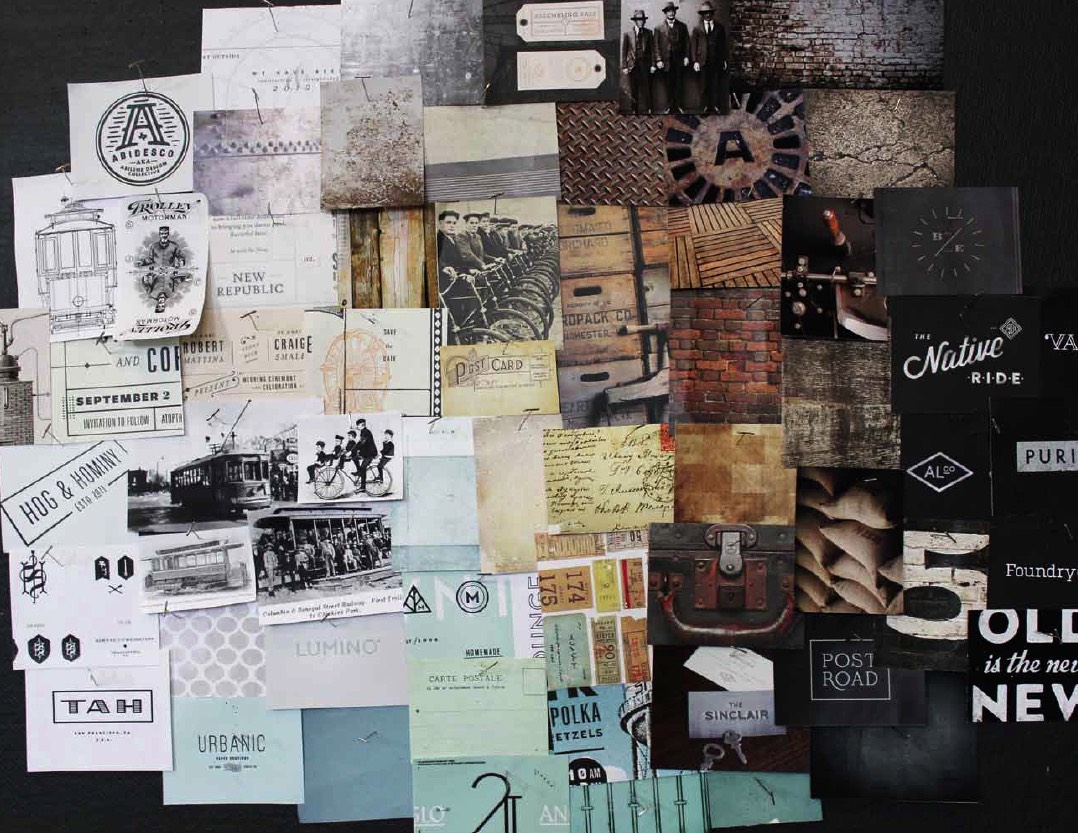 ---
Nostalgic Travel Inspires a Name
With exposed brick, concrete floors, and walls made of wooden pallets, the Passenger facility was the perfect blend of grit and design. As part of their brand identity, we developed a coffee-sipping train conductor who was quickly adopted and beloved by staff. This character was soon dubbed "Otis" and began appearing on everything from cups to packaging to signage. Otis represented the return to a more nostalgic era of travel that first inspired the name Passenger.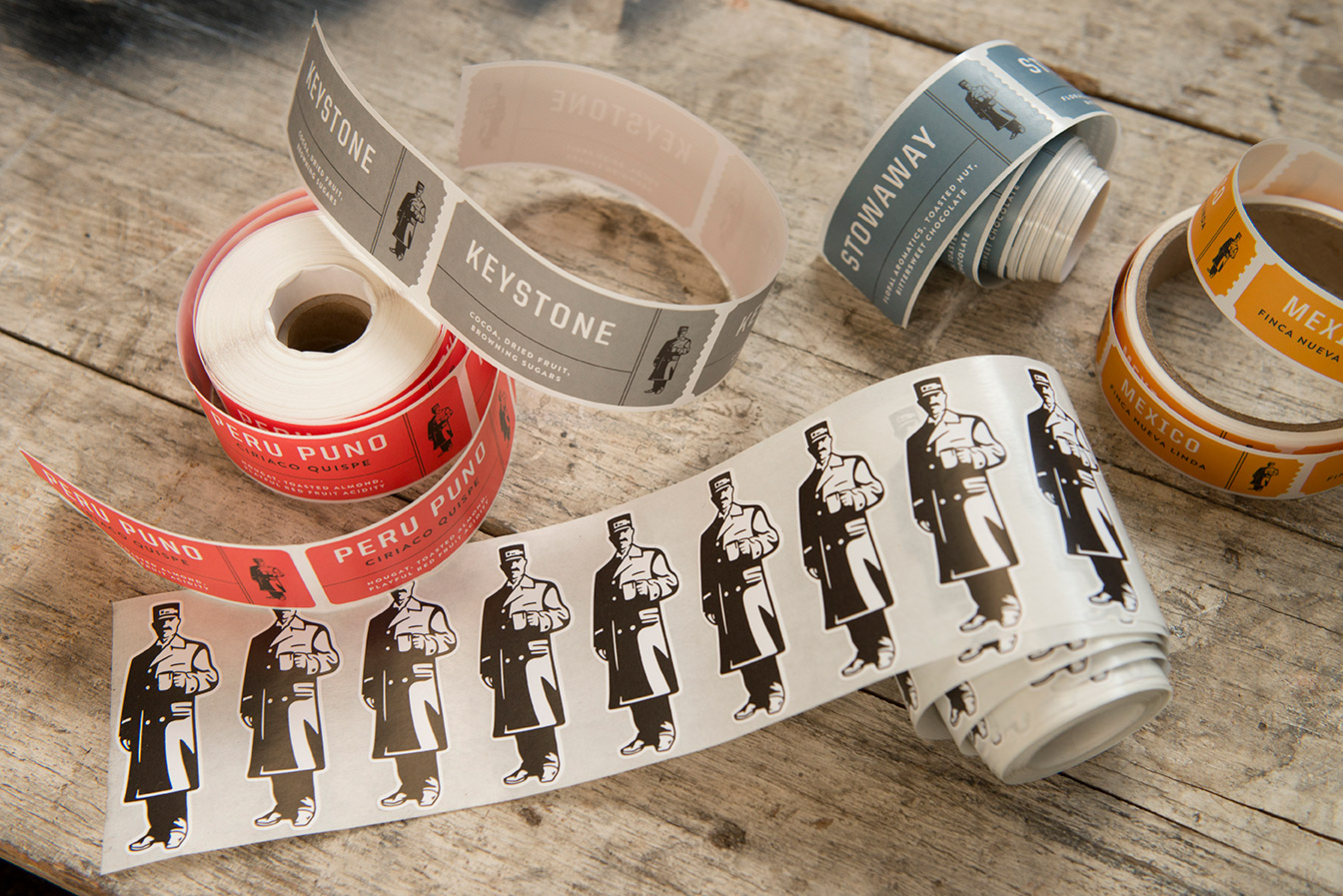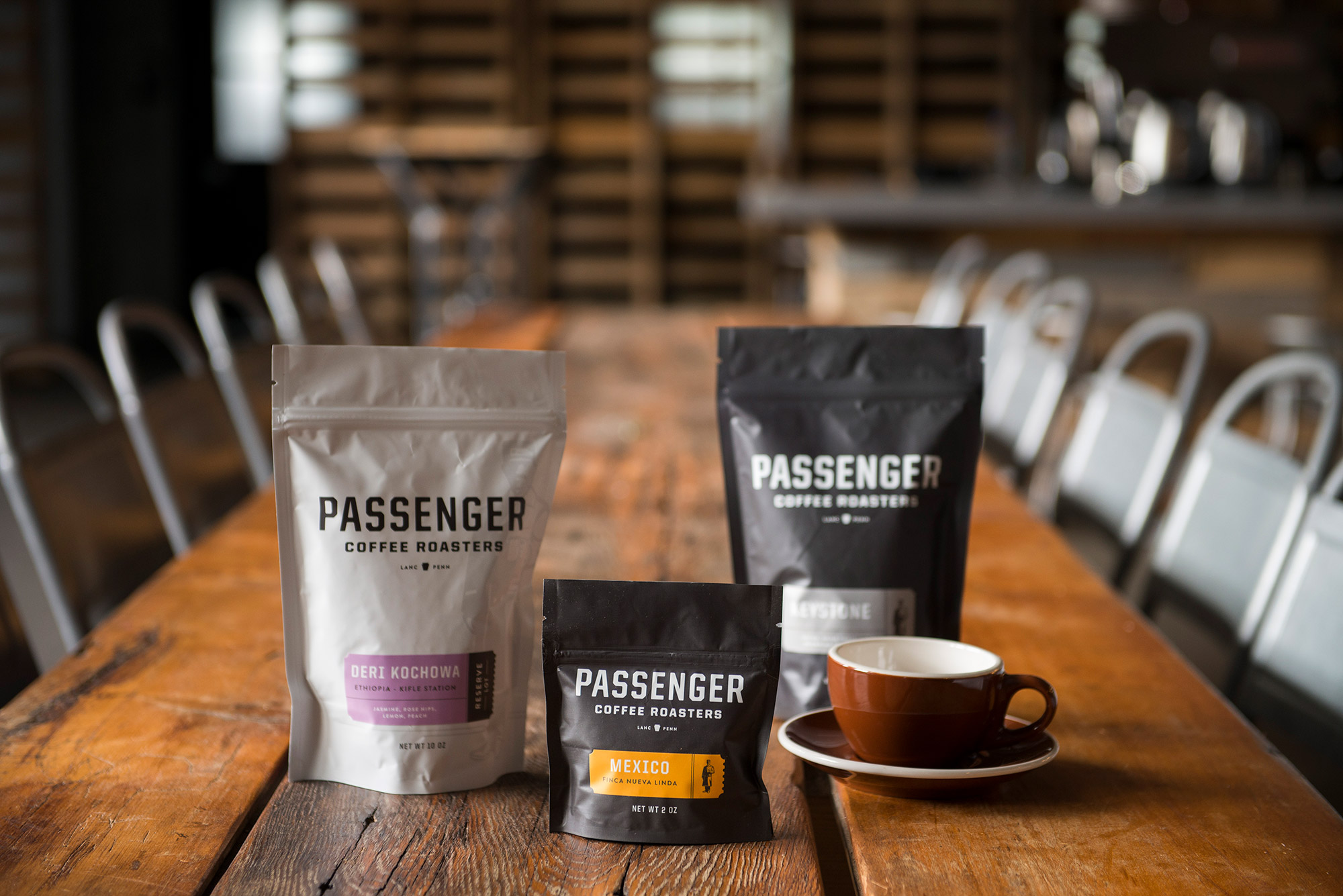 As Passenger's coffee operation began to grow and evolve, so did its aesthetic. In 2016, Passenger opened a specialty coffee bar in downtown Lancaster, elevating the brand to a more modern and refined sensibility. While we found ways to simplify existing brand elements to better align with Passenger's new aesthetic, there was always a bit of tension between what the brand was initially designed to communicate and what it had become.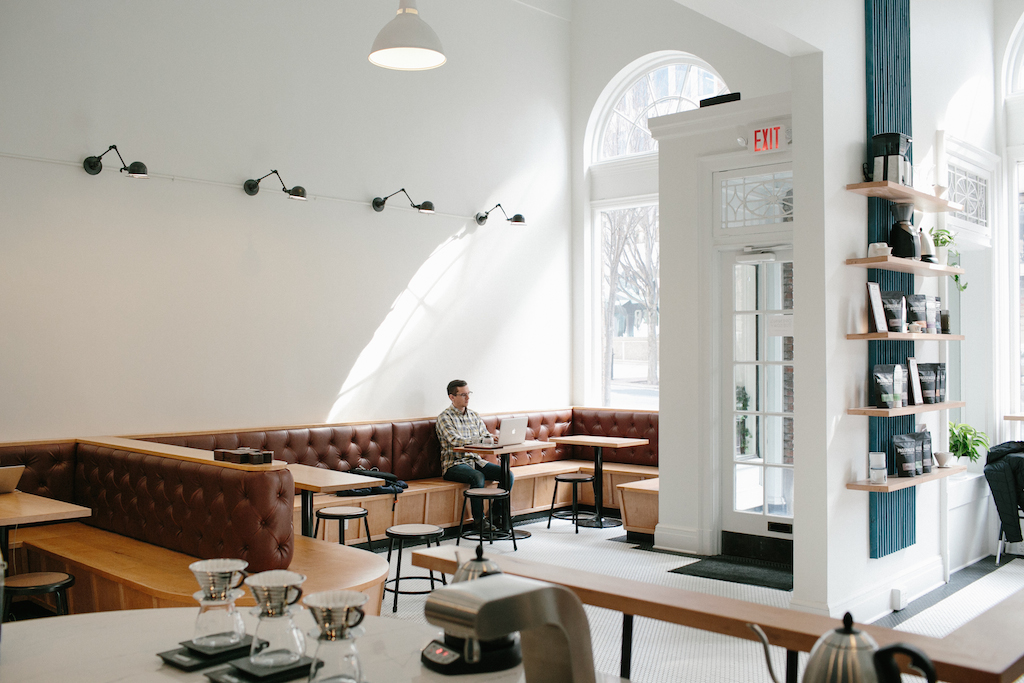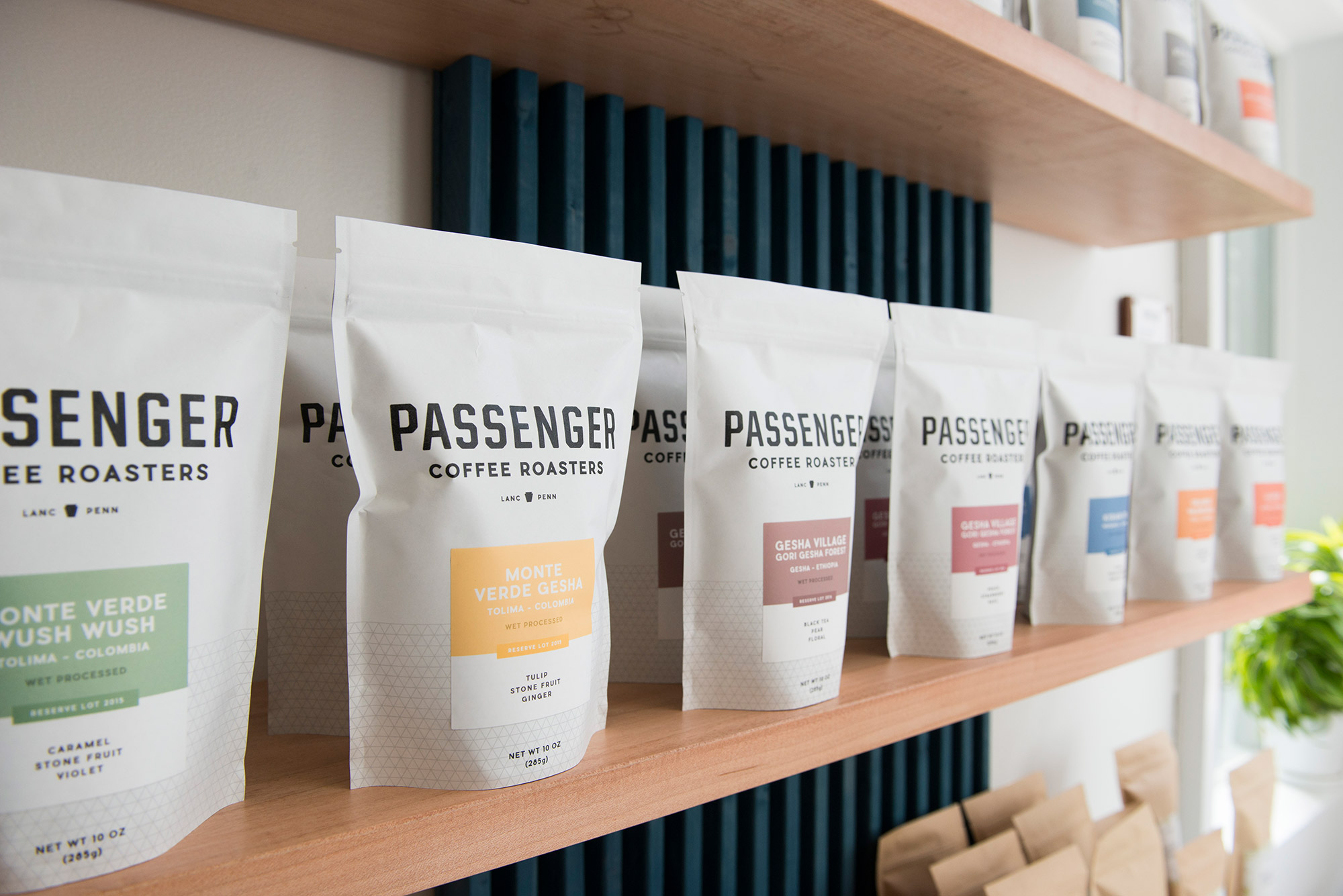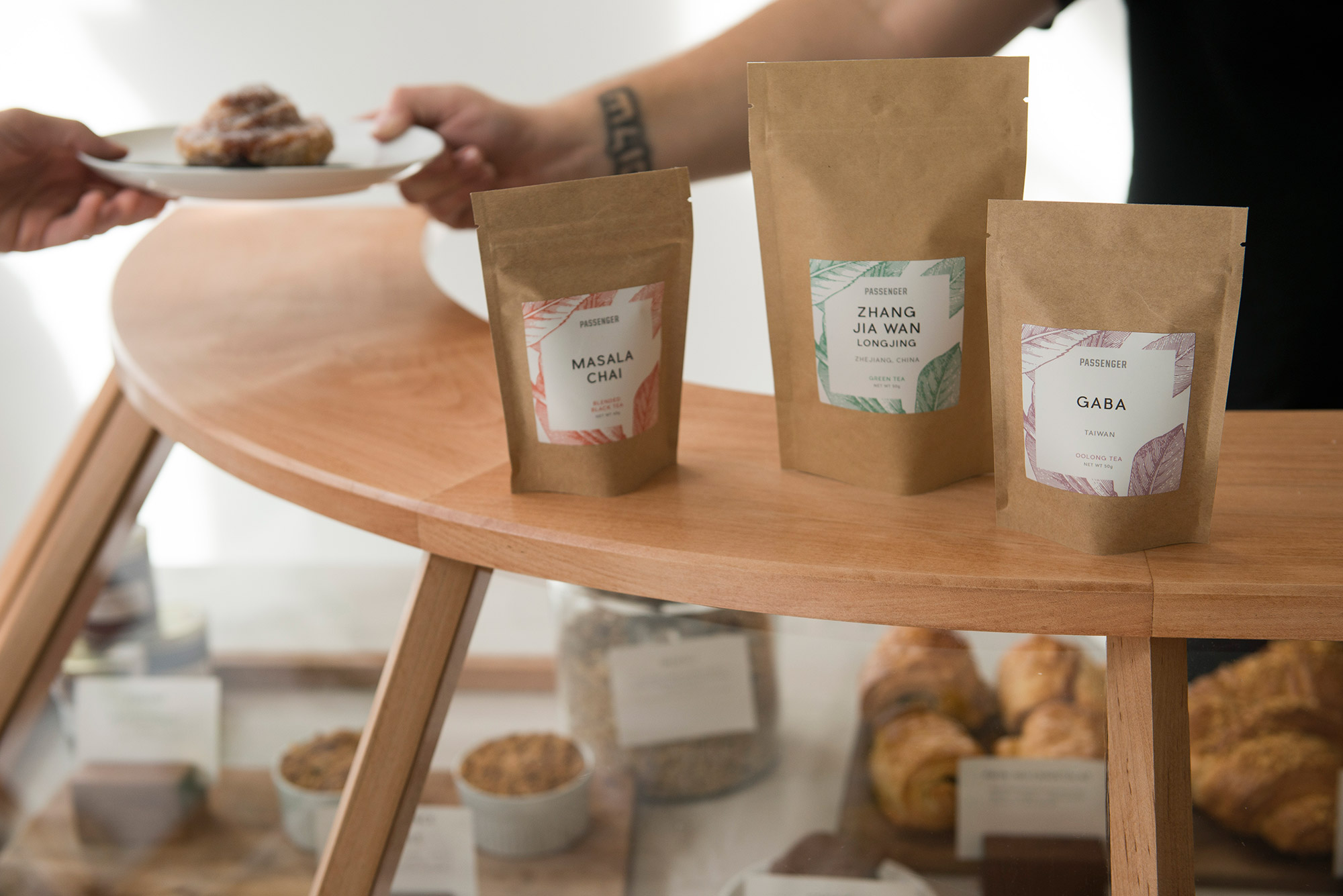 Taking Steps Towards New Vision
A Fresh Start
Recently, Passenger gave us the opportunity to do something we hadn't done before: redesign a brand we created. Working with the Passenger team over the last several years, we understood that the initial visual direction no longer represented the brand. While we had found ways to evolve the identity, we realized we needed to completely reimagine the Passenger brand. We worked alongside the Passenger leadership team to realize what Passenger could become.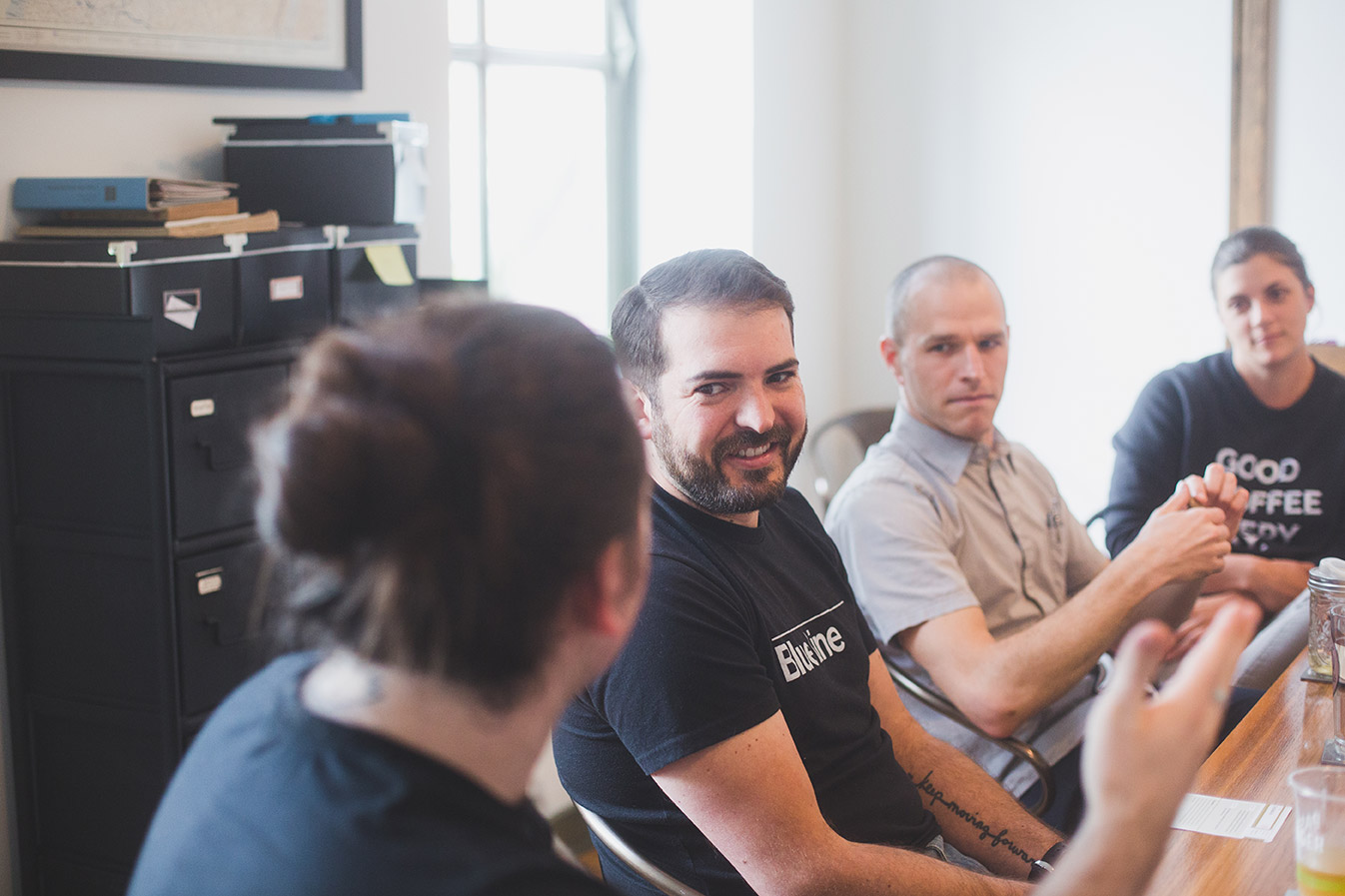 ---
Same Process. Different Results.
One of the biggest shifts since Passenger's founding was the addition of new voices to Crystal's initial vision. As the business became successful, Passenger created a leadership team that included a Director of Coffee, a Director of Retail, a Director of Wholesale, and a new Partner. Each person on the leadership team brought their unique perspective on what the Passenger brand stood for and how it should be communicated. 
We provided the Passenger team with new ways to articulate their individual thoughts and ideas. Through both our Archetype and Visual Language workshops, we were able to synthesize everyone's feedback into a cohesive brand direction that communicated the new Passenger as a brand that encouraged exploration and discovery.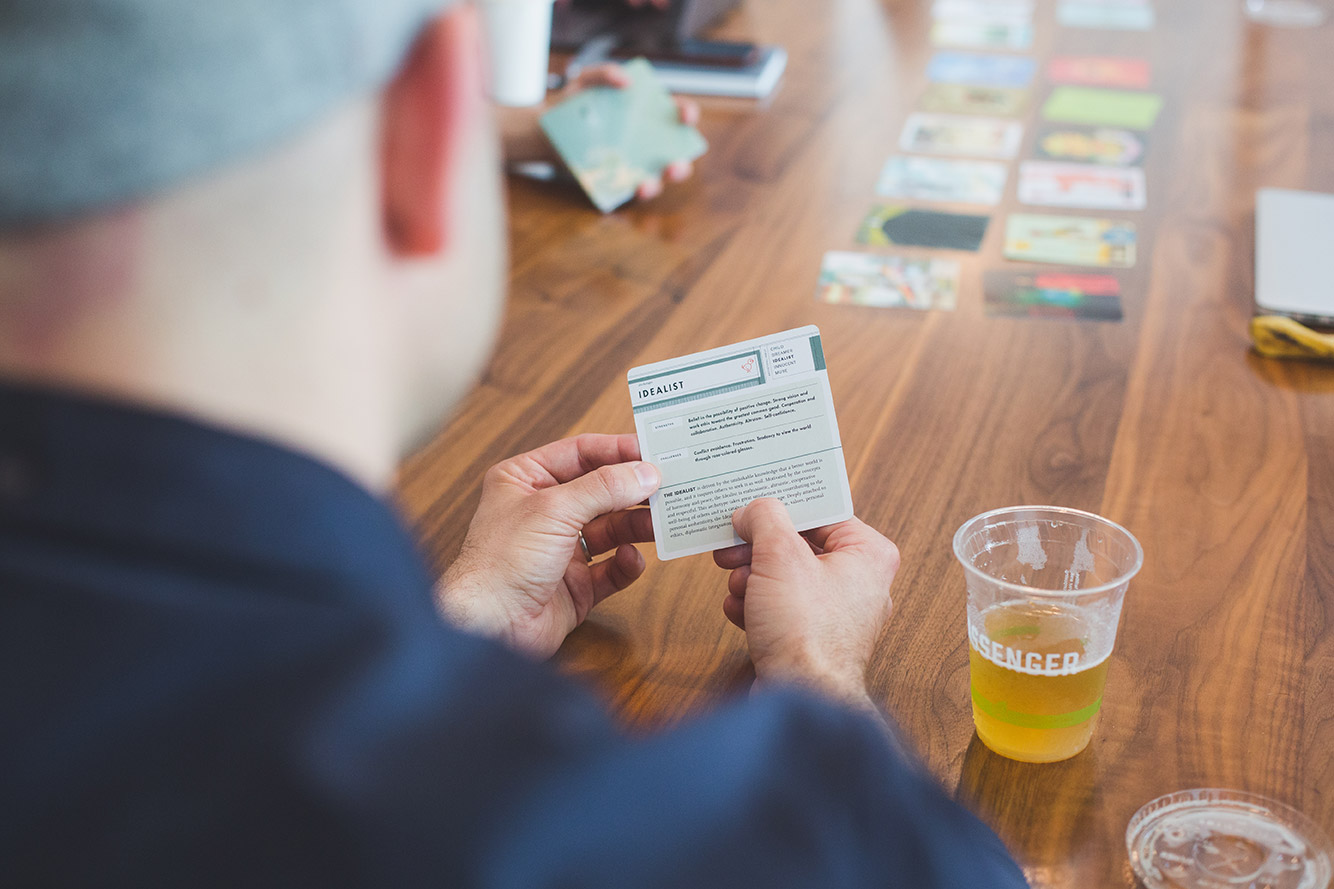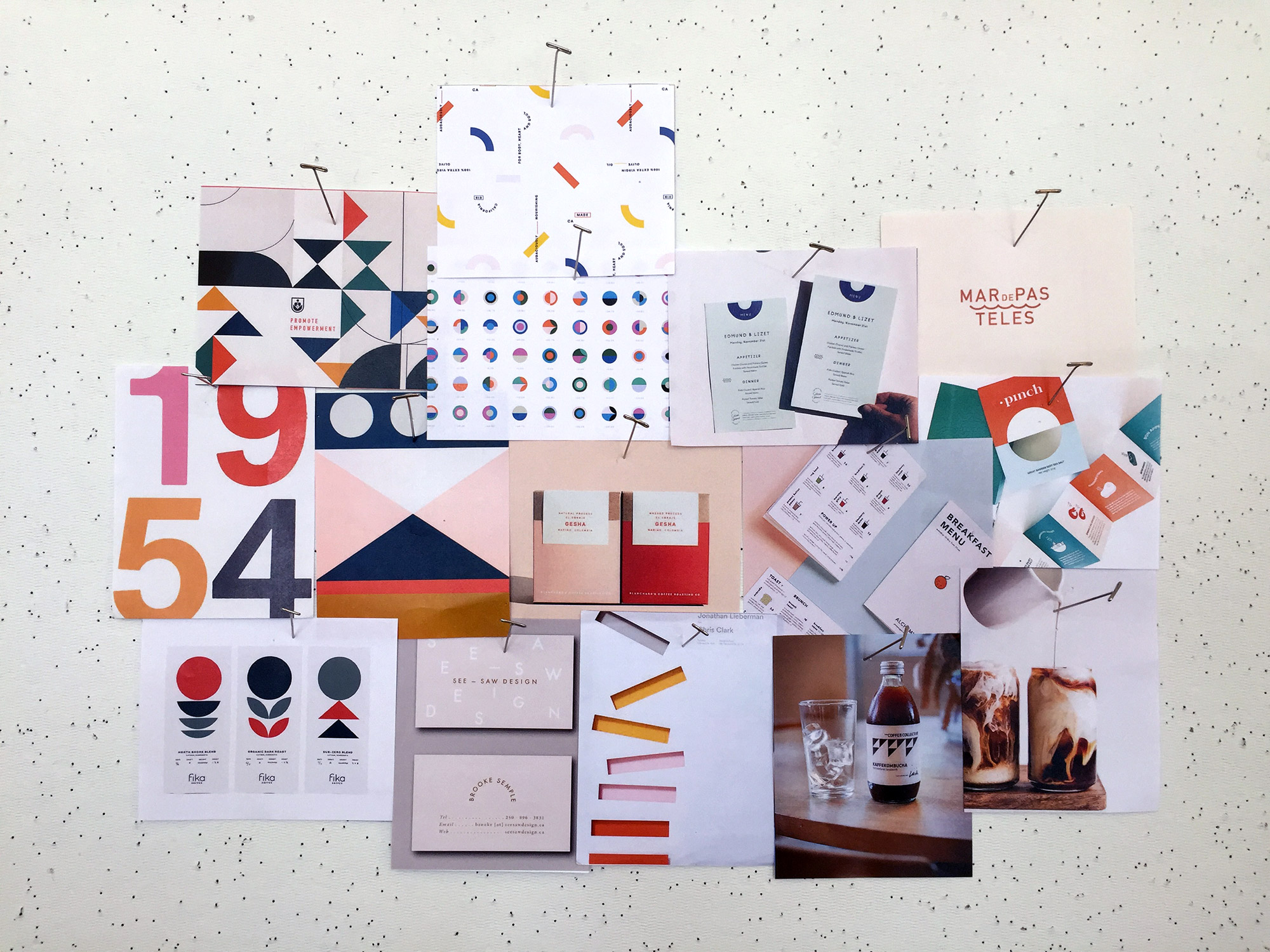 The Journey Continues
While we had a strong affinity for the original brand (especially Otis), the new identity clearly positions Passenger as the forward-thinking company it has become. Utilizing clean lines, geometric patterns, minimalist typefaces and a softer color palette, this refreshed brand is designed to challenge what many have come to expect from a coffee company in Amish Country.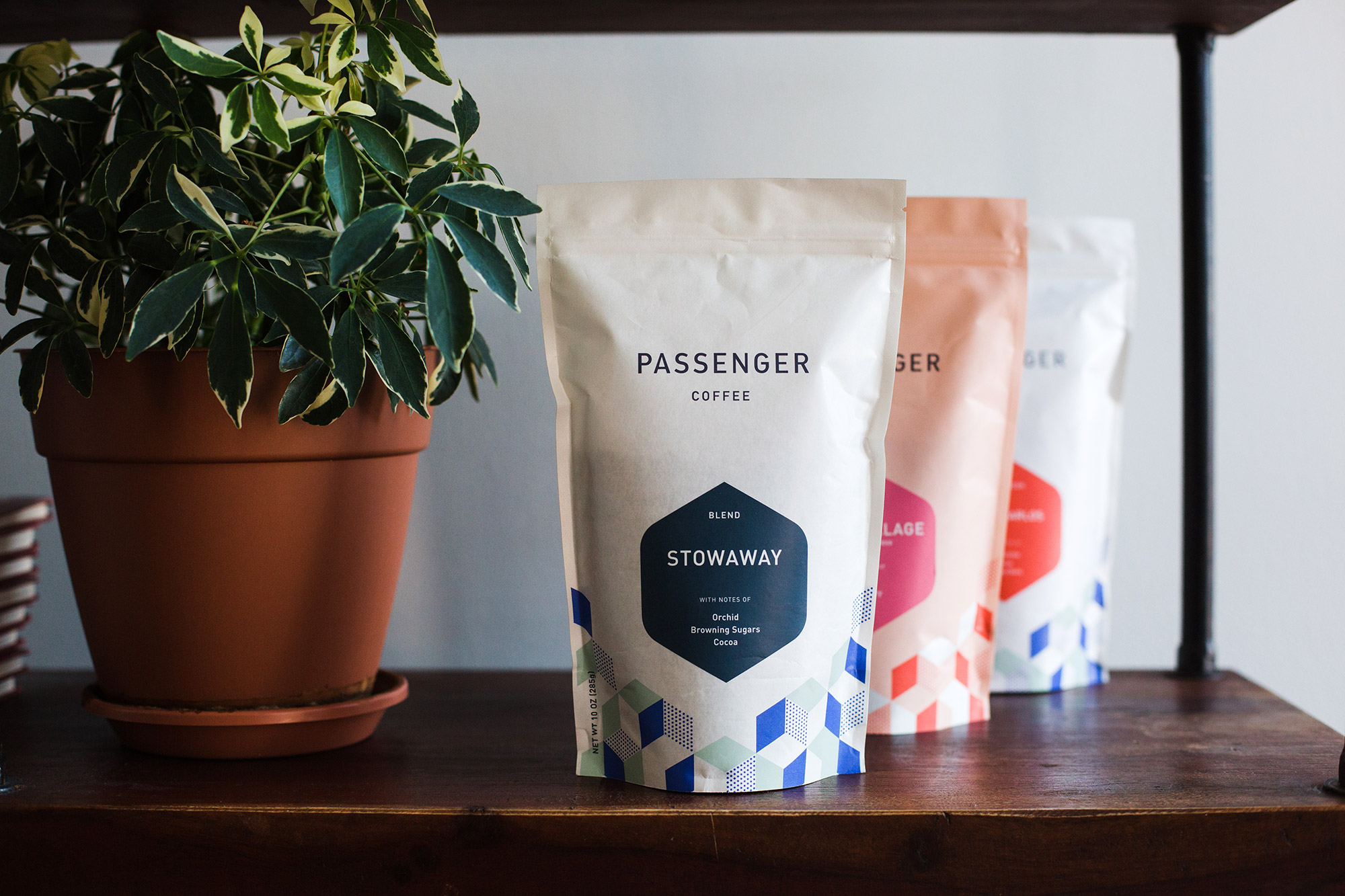 Fellow Travelers
Passenger has become a nationally-recognized brand that takes an intentional approach to sourcing, roasting, and serving memorable coffees and teas. With uncompromising quality, sustainability, collaboration, and continuous learning at the core of everything they do, Passenger seeks to challenge the status quo. We're glad to be traveling with Passenger for wherever the journey takes us.
"Our long-term relationship with the Infantree has allowed for them to fully understand the evolution of the Passenger brand. With this knowledge and their extensive toolkit, the Infantree was able to guide us towards a new cohesive identity and messaging strategy that fully captures who we are and where we are going. We are thrilled with the outcome."