We Collaborate
With You
to identify, refine and communicate
your brand's unique offering
At its simplest, branding is about practicing what you preach.
After that, it is about communicating what you practice and preach to the right people. This allows you to cultivate a base of authentic brand ambassadors who support you because they want to—because they appreciate who you are and what you stand for—not because you are yelling louder than everybody else. Simply put, brands that communicate clearly and deliver on the promise they make to their audience are the ones that become household names.
In everything we do, we think it through.
As creative problem solvers, we have a way of doing things that makes sense for our team, our ethics, and our sanity. We've honed our processes so that our work produces real results for real brands. The key is always having the smarts and flexibility to allow creative solutions to come to life.
Determine Objectives
We ask hard questions and listen intently. We research and observe. We grapple with challenges. We survey the landscape for opportunities and pitfalls for your business and brand.
Identify Possible Solutions
We create and brainstorm. We experiment and refine. We investigate possibilities. We explore the ways creativity helps you overcome hurdles.
Execute the Plan
Now it's time for action. We synthesize our thinking, we revise, and weigh the impact of the things we've created. We organize and coordinate the implementation of your brand. Overtime, we work to monitor and maintain the brand with you, repeating these steps as markets change and new opportunities arise.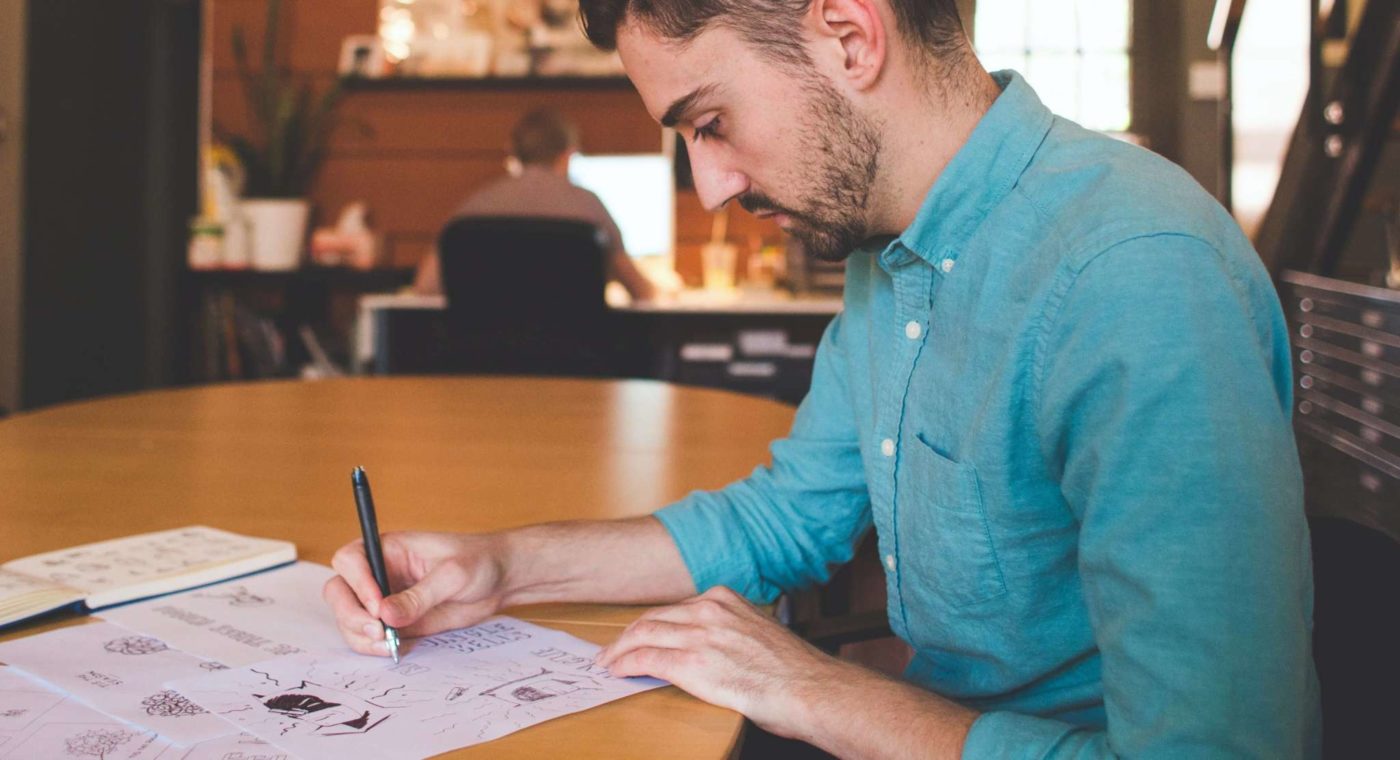 Sometimes we use all the tools we have to build an entire brand. Other times we execute one or two key pieces of an existing brand with a just a few of those tools. Honestly, we like the variety—we're obsessed with using creativity to solve problems. Here are some of the things we can help you with, organized into six nifty categories.
Strategy

Market Research
Brand Positioning
Messaging Strategy
Visual Strategy
Naming

Content

Brand Storytelling
Copywriting
Content Strategy

Brand Identity

Brand Systems
Logos
Stationery
Brand Style Guides

Print

Annual Reports
Catalogs
Promotional Collateral
Packaging
Signage

Digital

Web Design
User Experience
Front End Development
E-Commerce

Illustration

Icon Systems
Custom Typography
Patterns
We have experience working with various industries—some more than others—but we don't like to pin ourselves down. We're too curious for that. So, how do we choose which clients to take on? It's simple. If you are pushing the boundaries of what is possible, if you are reshaping your industry with passion and energy, and if you want to invest in your brand, then we want to work with you.
Food & Beverage
Consumer Goods & Packaging
Travel & Hospitality
Arts & Entertainment
Nonprofits
Professional Services
Retail
Healthcare
Education