Company
Increasing Collaboration, Increasing Creativity
When our team moved its headquarters a whole three blocks south from its previous home of five years, some of us wondered if it was actually worth it. Moving is a pain, after all.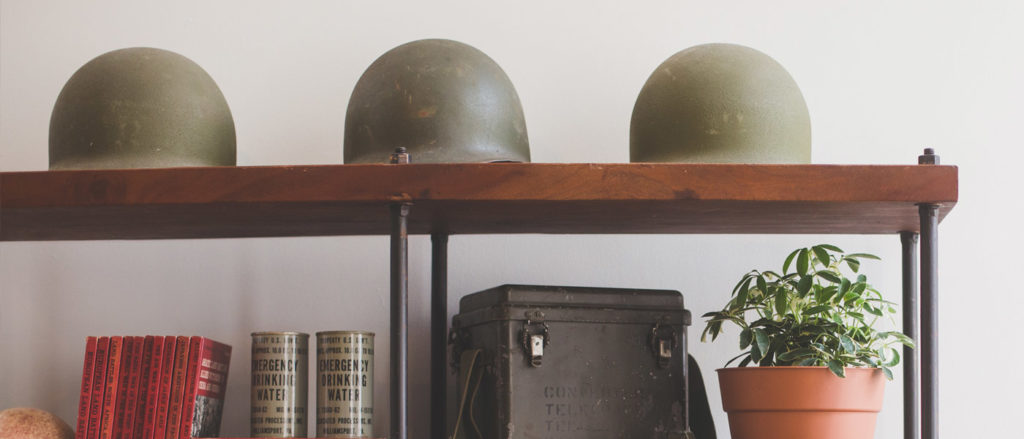 Setting up our HQ
I'm happy to say that our move was positive. Previously our team was split amongst various small rooms to accommodate its size. Just picture a charming, narrow city row home just outside of downtown. Those were our barracks — housing 12 creatives and an occasional mutt. Needless to say, working together wasn't as fluid and effortless as we would have hoped. Now, you can see the whole Infantree team in one shot, which helps answer a lot of questions with little effort. For example: Is Smoke in the office for critique? Eric, do you have time to fix this issue right now? And, what in the world is Scott watching?
I have always believed in the power of collaboration. Early on in my professional career, I realized that you can't develop all the competencies you need fast enough on your own. Furthermore, if you don't collaborate, your ideas will be limited to your own abilities. As a result, you will not be able to serve your clientele and thus can't achieve the anticipated impact.

Vishwas Chavan, Universal Principles for Living: Inspired by Real-Life Experiences
I've always been a huge fan of open office floor plans. I've done my time in a few cubicles and have definitely experienced how constrictive they are to creativity. Contrarily, over a year in, we can confidently say our team has stronger collaboration, communication, and even relationships here on Market Street. Those strong relationships help carry us through hectic work seasons, make coming to work a whole lot brighter, and allow us to encourage each other in both professional and personal goals. Our equally strong sense of FOMO has also led us to do crazy things together — like run a two-day relay race from Lancaster to the Poconos!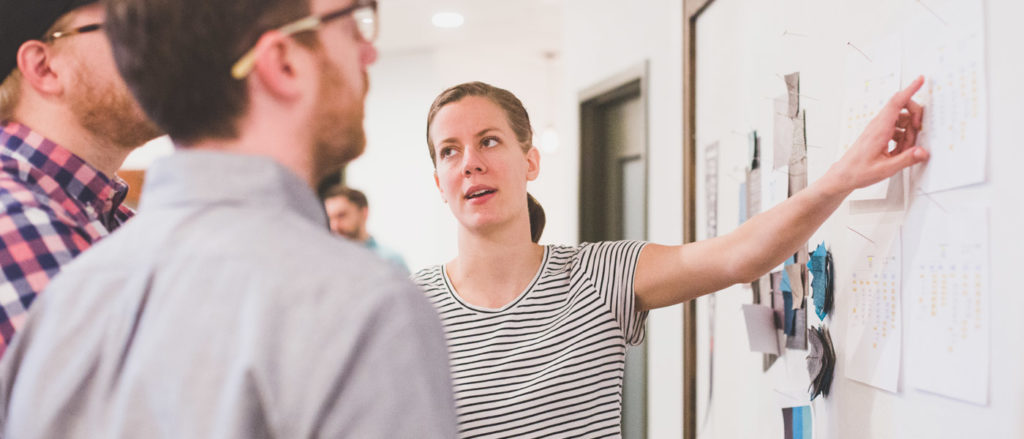 How does this help our clients?
Infantree is constantly pushing to find the most holistic solutions to help our clients solve real-world problems, because we know consistency across channels maximizes a brand's effectiveness. We've brought together a team of specialists to help businesses craft authentic brands that their audiences can resonate with. You can't achieve truly holistic solutions by having your experts figure out their parts in silos, bring them into a room, and just hope they'll mesh together somehow. Each part needs to continuously build upon the other in community that pushes the final product to the next level.
It's like Tetris (c'mon… you know you miss it). Each area of expertise has a unique shape that solves a different problem. You get interesting results by using all the shapes available. For us, that's strategy, brand management, storytelling, design, and digital marketing. You get the most successful results when you connect those shapes at the right times. If you don't, you end up with a lot of gaps in your branding that could cost you the game.
Let's Collaborate.
The Infantree team is a dynamic crew made up of individuals that are passionate about what they do. This team's skill and attention to detail are what drew me to this small, but dynamic agency. We each know where our gaps are bound to happen and we fill them with the right people at the right time. Our new space makes this easier than ever.
Feel free to stop by to say hello and check it out!